Do you love momos but wish you could have them just the way you like? With our online customizing service, you can create your own mouth-watering combination of ingredients and have it delivered right to your doorstep. Get started now – find the perfect flavor combination for your customized momo!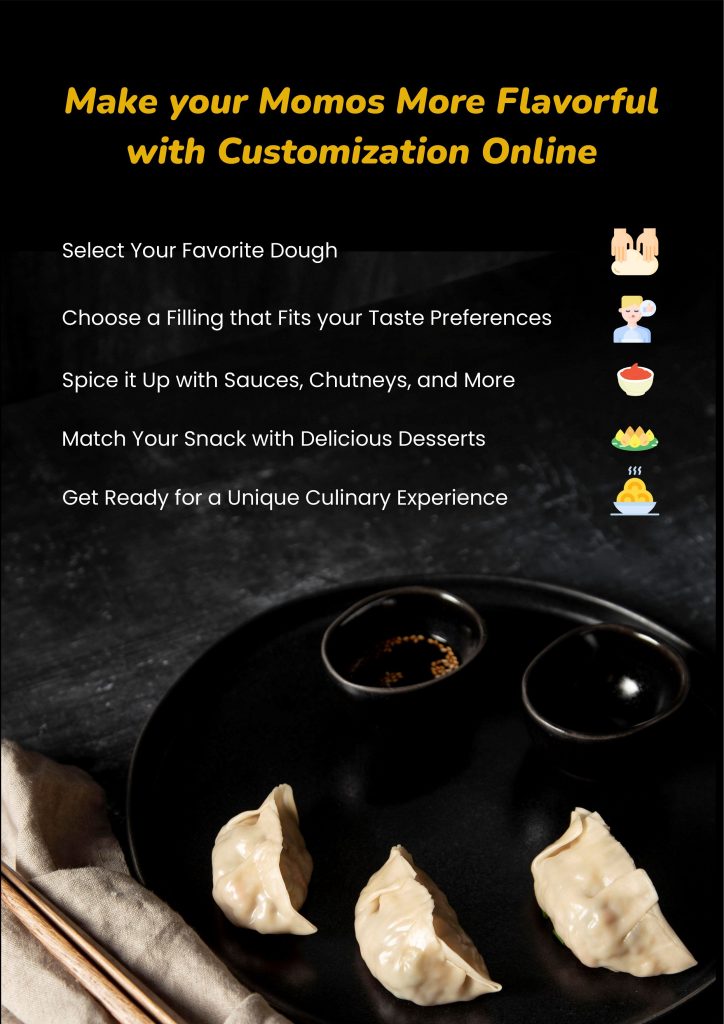 Select Your Favorite Dough
Start your flavor adventure by selecting your favorite type of dough to wrap your momo filling. Choose between a classic plain dough, a spiced herbed dough, or even an exotic purple-colored ube dough for a unique twist on the traditional flavors! Have fun customizing and be sure to save your creations so you can re-order with ease in the future.
Choose a Filling that Fits your Taste Preferences
When it comes to customizing your momo, the filling is the key! Choose from our variety of mouth-watering combinations like spicy chicken, tangy vegetables and potato, succulent beef and mushrooms, or take a vegetarian route with paneer spinach. Also, don't forget to select the right amount of spiciness according to your taste buds. Get creative and enjoy crafting the perfect snack.
Spice it Up with Sauces, Chutneys, and More
Add an extra layer of deliciousness by trying out our selection of sauces, chutneys, and accompaniments. Our in-house flavors such as garlic chutney, tomato ketchup, and tamarind chili sauce will give your snack the perfect texture – no matter how you customize it. Top it off with a sprinkle of chaat masala or crushed peppers to give your momos a flavorful kick!
Match Your Snack with Delicious Desserts
Make sure your meal is complete with a sweet surprise at the end. Whether you're in the mood for something dense and chocolatey or fruity and light, our selection of desserts will make your dining experience an unforgettable one. Choose from our options such as kulfi faluda, gulab jamun, and more – each guaranteed to delight your taste buds.
Get Ready for a Unique Culinary Experience!
Get ready to explore a new world of flavors and textures with customized momos! Our special, one-of-a-kind creations are all about giving you more options for unique flavor combinations. Whether you're looking for something spicy, savory, sweet, or tangy – create the perfect dish without ever having to leave your home.