Momoway is the ultimate destination for anyone looking to enjoy an authentic Nepali culinary experience. Try delicious and flavoursome momos prepared with traditional recipes, in a cozy setting in the heart of Kathmandu, Nepal.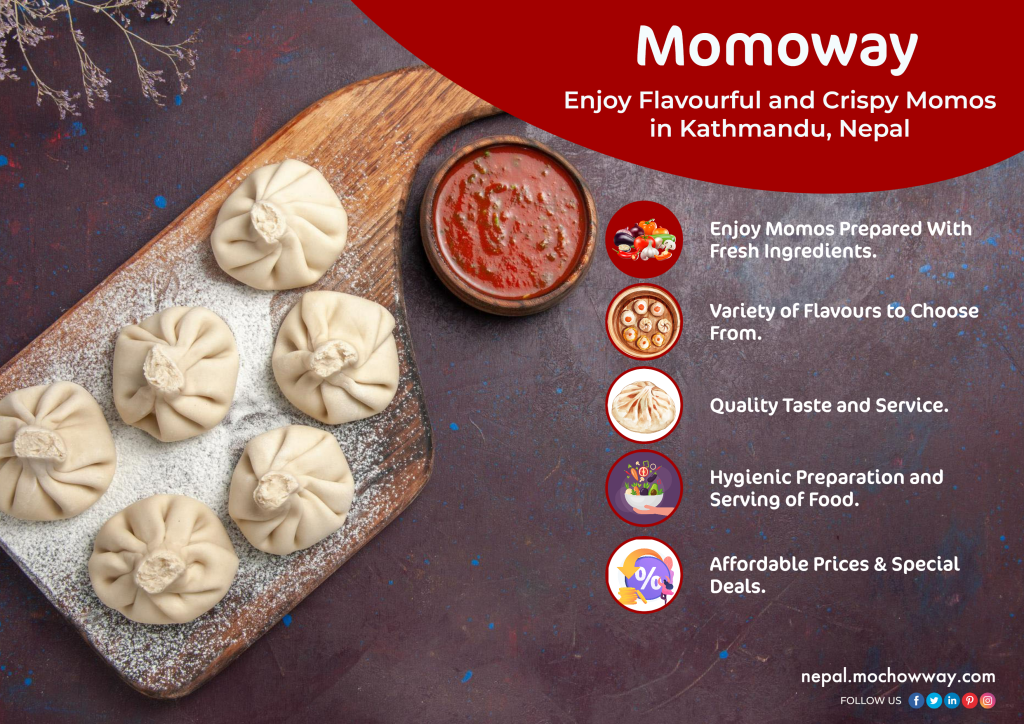 Enjoy Momos Prepared With Fresh Ingredients
At Momoway, we strive to make sure that every meal is made with fresh ingredients. Forget the artificial flavours and preservatives! Our momos are fried to perfection and served hot so you can enjoy the crunchy crusts along with the flavourful fillings. You won't find a better plate of momos in Kathmandu!
Variety of Flavours to Choose From
At Momoway, we offer an array of flavours for you to choose from. We have classic momos like chicken and paneer, as well as some special recipes like garlic cheese, spicy chili, and soybean spinach. For vegan options, choose from an assortment including spring onion, cauliflower-carrot-peas, or spinach with potato filling. Our range of delicious momos will surely delight your taste buds!
Quality Taste and Service
At Momoway, we are committed to providing the best-tasting momos in Kathmandu. Our team works hard to make sure that every dish is perfectly cooked with the highest level of quality and flavour. We adhere to strict hygiene protocols, ensuring guests always have a safe and hygienic eating experience. Furthermore, our friendly service staff will be available at your service to answer any questions you may have about our menu items.
Hygienic Preparation and Serving of Food
At Momoway we strive to maintain the highest level of hygiene in all areas, especially in the preparation and serving of food. We prepare our momos using fresh and safe ingredients under the strict watch of our qualified chefs. Each dish is cooked with utmost care ensuring that it is delicious, flavourful, and hygienic. Furthermore, our team of waiters is well-trained to ensure a safe dining experience for all customers.
Affordable Prices & Special Deals
Not only are our momos delicious and hygienic, but we also offer competitive prices and special deals to make sure everyone can enjoy a flavourful and crispy-momos experience. Our menu includes a wide range of momo varieties for every taste. Plus, all orders above a certain amount qualify for discounts or other special offers, making Momoway the perfect place for family gatherings!